Buying a home involves finding the property, securing financing, making an offer, getting a home inspection, and closing on the purchase.
Buying a home Jupiter Florida
Buying a home in Jupiter, Florida, is a perfect place to live due to its warm weather and white beaches with a beautiful natural look. Apart from this, you can avail uncountable benefits you will get later in this article. 
Jupiter, Florida, is a town in palm beach county, and the area of this town is 20 square feet. Jupiter borders the Atlantic ocean on the east and has palm beach international airport to the west of this town. The population of this town is 65k means if you are fed up with the rushy area, then Jupiter, Florida, is an excellent choice for you.
It is not easy to purchase a new house in an area where you haven't lived before. But you don't have to worry about it as this article will help you buy your dream home with some valuable tips. However, before you dive into the information to buy your dream house, you must read the benefits of living in Jupiter, Florida.
Benefits of owning a home in Jupiter, Florida

Everyone has to face confusion while making a decision. Even people get confused while selecting an area for their new home. If you are also worried about whether or not it would be best to buy a new home in Jupiter, Florida. Following are the benefits that you can avail by buying a home in Jupiter, Florida-
Florida is a state in the USA with no income tax. This is because the constitution of Florida has prohibited income tax. But you have to pay federal income tax as a Floridian. So no state income taxes are one of the biggest reasons for Florida.

The livability score of Jupiter, Florida, is above average. This score can also be a reason to live in this place. Education, cost of living, crime, and happiness of overall residence is considered to determine this score. This data is the sum of city numbers and factors and can also be used to compare a city with other cities in the nation.

If you are also one of those, who consider the cost of living a primary factor in deciding which area is good to purchase a new house, Jupiter, Florida, is the best place for you. The cost of living in Jupiter is far lower than in other cities in the US. While some areas of expense can be higher than in other states, the cost of housing, utilities, grocery, and other necessary items is less in Jupiter, Florida.

People want to live in an area with an excellent education rate to educate their children in excellent schools and colleges. The education system of Jupiter, Florida, is sound and ranks high at the national and statewide levels compared to the other states of the nation.

No one wants to live in an area with a high crime rate and poverty rate. The crime rate in Jupiter, Florida, is lower than in other states of the USA means you do not have to worry about your safety in Jupiter, Florida. The poverty rate of Jupiter, Florida, is also lower than that of other states.

Tips for purchasing a home in Jupiter, Florida

If you have decided to buy a home in Jupiter, Florida, and want to know some tips for purchasing it, then this section would be helpful for you. 
The following tips will help you buy a home in Jupiter, Florida.
It is not possible to collect all information about a new area. It would be best to hire a real estate agent as they know all about the place where you want to buy your home. They can give you a listing of available houses based on your requirement. If you face a shortage of funds, then agents can also help you find a lender.

Indeed, you have to invest lots of money to buy a house. It would be best to make a budget to know how much you can spend.  Purchasing a home involves several expenses, including maintenance and upkeep costs that can eat up your budget. Unpaid debt can be hectic for you as it can be a barrier to your mortgage approval.

Unexpected expense is the part of house purchasing expenses. You can take emergency funds if you think you have a short budget. The emergency fund will help you deal with unexpected expenses and reduce stress. 
Buying a house in installments or EMI has become common nowadays. Most lenders offer 3 percent upfront as a deposit to people for purchasing a new home. However, less than 20 percent down payment means more expensive monthly installments. This offer from the lenders is a trap as you have to pay PMI with monthly fees that can cost more than the exact amount of the house.

The best tip to help you buy a house in Jupiter, Florida, is to visit a place. You should visit that place you want to purchase to inspect the home. This will help you know the house's area and determine any issues before buying a house. Then, you can ask the broker to repair or solve the issue. Otherwise, you can also skip the home with the problem.

You should also file a homestead exemption worth up to 50,000 dollars if you purchase a house in Jupiter, Florida. This exemption will reduce property taxes and limit how much tax will increase per year. For example, suppose the rate of your property is 100,000 dollars, then you only have to pay 50,000 dollars as a tax.

Wrapping Up

Every month, thousands of people move to Jupiter, Florida, to live with the environmental feeling. The weather of Jupiter, Florida, is always warm and does not turn cold even during winter. So if you have decided to buy a home in Jupiter, Florida, you can follow the tips mentioned above.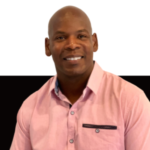 Jeffery Simms
( Lic. Realtor/Sales Associate)
Highlight Realty Jupiter, Florida
Cell: (561)-201-5601
https://www.JupiterHomeGroup.com
http://www.JupiterNewHome.com/
E-mail- simms24@yahoo.com