Jupiter, Florida Luxury Real Estate Listings for Sale: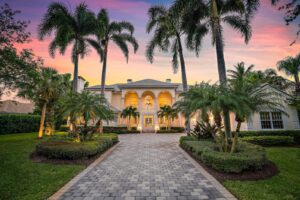 Jupiter Florida Luxuary Homes For Sale Sitting slightly further away from the picturesque West Palm Beach, Jupiter is a beautiful beach town situated more than an hour outside the city of Miami, lying at the coast of Florida. Located 17 miles from West Palm Beach International Airport, the luxury lifestyle houses approximately 54,629 people, proffering more than 21,839 jobs to its residents.
Market trends in Jupiter, Florida
Jupiter FL Luxury Real Estate From waterfront living on the oceans to the InterCoastal Waterway and country club living to luxury condominium and equestrian estate, 95 luxury homes are currently sitting in the Jupiter real estate market at a median listing price of $583K.
The volatile market trends are boasting a sellers' market territory at the moment, where we are finding only 1.6 months of inventory for single-family homes and 1.2 months inventory for condos. This manifests that if the housing inventory remains low, all the listed homes would be sold in that amount of time.
The hot listings are sold like hotcakes, whereas an average home for sale in Jupiter sits in the market for a month or less. In the past month, 162 luxury homes have been sold, including 117 condos, 78 townhouses, and three multi-family units. Boasting the exquisite views of the scenic waterfront living, a two-bedroom condo on average costs $350,000.
From soaking in the panoramic sunsets to cruising through the stretch of teal blue waters to taking a stroll along the coast to prompting state-of-the-art amenities, the homes for sale in Jupiter emanate luxury and comfort.
Luxury Homes and Properties For Sale in Palm Beach County