Listing Agent: Everything You Need To Know
Listing Agent: Everything You Need To Know – A listing agent is a real estate professional who represents the seller in a real estate transaction.
If you're in the market to buy, sell, or rent a home or need property management in Palm Beach County Florida, contact Jeffery with over 23 years of local experience I provide personalized service.
What Is A Listing Agent And What Can The Right One Do For You?
Buying a home is a big investment – and you have the opportunity to cash in on that investment when you sell your home. But a lot goes into selling a house, more than you may think initially. If you're considering selling, you'll want to work with a listing agent to help you market your home, deal with potential buyers, work through paperwork and close on the home.
In this article, we'll look at who listing agents are and how they differ from buyer's agents. You'll also learn why you might work with one to make the home selling process significantly smoother – and hopefully get a great return on your investment.
Looking for a real estate agent?
Visit Simms Real Estate Group at Highlight Realty to get connected with an experienced agent in your area.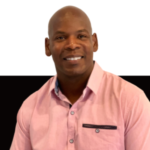 Jeffery Simms
( Lic. Realtor/Sales Associate)
Highlight Realty Jupiter, Florida
Cell: (561)-201-5601
https://www.JupiterHomeGroup.com
http://www.JupiterNewHome.com/
E-mail- simms24@yahoo.com