Living in Jupiter, Read our neighborhood guide to see why living in Jupiter, FL is right for you. Discover effortless homeownership, things to do, average weather and more.
Living In Jupiter, Florida
The attractive beach town of Jupiter, Florida, with a population of 64,565, can be found on Florida's southeast coast. Many people prefer to live and vacation in this tropical paradise because of its award-winning golf courses, pristine beaches, and the plethora of recreational activities. 
Families relocating to Jupiter will have their children attend some of the state's best public schools. The lovely resort town of Jupiter is located 87 miles north of Miami. Jupiter is recognized for its beautiful scenery, proximity to beaches, and historic lighthouses, and many of the folks migrating to Jupiter are families of all ages and sizes. Jupiter provides the convenience of a small town while also allowing residents to enjoy the perks of a city lifestyle. 
Many enjoyable activities may be found in Jupiter, from comic stores to stunning golf courses. Historically, the Jupiter Inlet Lighthouse has served as Jupiter's symbol. Jupiter, Florida Real estate offers the most suitable lifestyle and a sense of being on vacation. Discover what it's like to live in Jupiter, Florida, whether you're looking for a second home or a new place to call your own.
Living in Jupiter And The Wheather Florida 
Jupiter has lovely weather. In common with the rest of South Florida's coast, Jupiter has a tropical climate. At an average high temperature of 86°F and an average low temperature of 76°F, the summers are extremely humid and oppressively hot. While Jupiter's summers can be sweltering, the winters are far more pleasant. Winters average a high of 74 degrees Fahrenheit and a low of 58 degrees Fahrenheit. Jupiter's climate receives a yearly rainfall of 62.3 inches, more than twice the annual rainfall average for the United States.
Jupiter Florida Real Estate Neighborhoods
Jupiter, Florida Real Estate has a wide variety of communities from which to pick. Abacoa, the Shores of Jupiter, Evergreene, and the Bluffs are the most popular Jupiter neighbourhoods. Jupiter's Abacoa neighbourhood is ideal for growing families, thanks to its spacious lots, on-site recreation facilities, and other perks. In the Shores of Jupiter, families who want to be close to Jupiter's top-rated schools can afford larger houses at lower prices. 
Residents of Jupiter's Evergreen can enjoy various amenities such as a fitness facility, child care, and a swimming pool. Many families of all ages are drawn to this area because of the wide range of home sizes available. Jupiter's The Bluffs area is ideally situated between the beach and commercial centers for those seeking a more relaxed pace of life.
Jupiter, Florida Schools
Jupiter's world-class public and private schools are only one of the numerous advantages of living here. There are various educational options available to citizens, including public and private institutions. Beacon Cove Intermediate, Independence Middle, and Jupiter High School are the best-rated schools in Jupiter. Bright Horizons at Abacoa and ABC Learning Garden are two private schools in Jupiter.
The Jupiter, Florida Restaurants
Jupiter's eateries will make you happy if you're a resident there. If you're hungry, head to one of Jupiter Florida Real Estate's top eateries.
Little Moir's Food Shack
The seafood at this Jupiter, Florida, the cafe is excellent. Little Moir's Food Shack serves up salads, soups, sandwiches, and seafood plates for lunch and dinner. Many people in Jupiter consider it the best spot to get seafood, as evidenced by its high rating on Google.
Berry Fresh Cafe – Living In Jupiter
This Jupiter cafe's food has received hundreds of outstanding reviews on Google, making it a must-visit. Jupiter's local cafe offers everything from omelets to pancakes, soups, and sandwiches for breakfast and lunch. The restaurant even has vegan and gluten-free alternatives, making it easier to dine there for those with dietary requirements. If you're looking for something to satiate your hunger in Jupiter, Florida Real Estate, look no further than Berry Fresh Cafe!
Jobs in Jupiter, Florida
The city of Jupiter alone employs 31,754 people, thanks to its booming economy! Jupiter is a great place to live if you're seeking work. Employment opportunities in health care and social support and consulting, and other professional occupations are particularly prevalent in Jupiter. Average hourly wages in Jupiter are $18.89, which works out to $63,000 a year. 
Nursing, childcare, administrative support, and mechanical engineering are among Jupiter's most sought-after careers. Jupiter residents may expect to get to their destination in 21.4 minutes. Ft. Lauderdale is a popular destination for those who work there.
Things To Do In Jupiter, Florida Real Estate
There is something to do year-round in Jupiter, Florida, from the beach to the mountains. If you want to enjoy a variety of watersports, including boating, sailing, fishing, kayaking, surfing, or simply swimming, you may do so within a short drive of the town center.
Visit the Busch Wildlife Sanctuary, Jupiter Inlet Lighthouse & Museum, and Trump National Golf Club, all popular with tourists and residents alike. More than 15 golf courses in Jupiter, a beachside resort known for its world-class golfing and frequented by golfing luminaries like Tiger Woods. As a homeowner of a luxury villa at Jupiter, Florida Real Estate, you can access South Florida's award-winning Jack Nicklaus Signature Golf Course.
Jupiter has a wide variety of retail and dining options and endless outdoor activities. Harbourside Place, a waterfront amphitheater in downtown Jupiter, features a variety of high-end shopping and dining options and live entertainment. Take a drive to the Gardens Mall or Downtown Abacoa for more shopping and dining options in Jupiter. To get to the more dynamic attractions of West Palm Beach in Palm Beach County, Jupiter residents need only take a half-hour trip.
Buying A Home In Jupiter
Are you ready for Jupiter's way of life? The luxury villas for sale at Jupiter Florida Real Estate offer a one-of-a-kind experience and easy ownership. Housekeeping and concierge services are included in the price of the two- and four-bedroom vacation rentals.
Jupiter Cost of Living
Jupiter's cost of living is 13% higher than the national average, so it isn't a notably budget-friendly location. Jupiter, Florida, is 10% more expensive than the rest of the state, but this is mainly due to the high cost of housing. Housing prices in Jupiter have risen 8.7 percent in the last year, making the market a little more competitive. Home prices in Jupiter average $435,000 per square foot. The percentage of Jupiter residents who own a home is 73.5 percent. There are many Jupiter, FL homes for sale at Jupiter, Florida Real Estate, and the time to buy is now!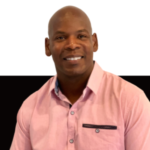 Jeffery Simms
( Lic. Realtor/Sales Associate)
Highlight Realty Jupiter, Florida
Cell: (561)-201-5601
https://www.JupiterHomeGroup.com
http://www.JupiterNewHome.com/
E-mail- simms24@yahoo.com